Welcome to Ayres Hotels
Event Calendar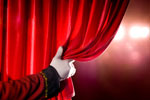 A deep freeze will once again take over The Queen Mary this holiday season as CHILL returns in 2014!
The giant dome - once home to the legendary Spruce Goose - will be frozen over and transformed into a giant igloo and home to The Ice Kingdom - an awe-inspiring exhibit featuring larger-than-life ice creations that towers over 2.5 stories tall and used more than two million pounds of ice. But don't forget to grab a parka and gloves - temperatures drop to a numbing 9-degrees in our igloo.
In addition to the enchantment of The Ice Kingdom, CHILL will also feature Ice Tubing , Ice Skating, live music, holiday carolers and so much more.
CHILL returns to The Queen Mary Nov. 21- Nov. 30, Dec. 2-7, Dec. 9 - Jan. 4 & Jan. 8-11.
Details
Start:
November 21, 2014
End:
January 11, 2015
Where:
The Queen Mary 1126 Queens Hwy.
Long Beach,
CA
90802
USA
Phone:
Event Type:
Arts & Theater
Ticket Price:
By submitting this comment you agree that your personal information will be made public.