Welcome to Ayres Hotels
Event Calendar
Agarwood Puerh Tea Tasting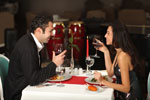 Expereince the rare one of kind experince, Agarwood Puerh tea, cominssined by Teabook founder Jeffrey McIntosh http://www.teabook.co/shop/product/227409826 A late night Puerh teasting, dont worry after drinking the agarwood puerh amoung other aged puerh teas, you will find yourself in a relax state, ready for the next day of Tea festival craziness. Join the Founder of Teabook Jeffrey McIntosh for a special evening of unique and powerful Puerh teas. Jeffrey is a northwest native and serieal entrepuern whose passion for tea is tangible, he has traveled extensively througout China, learned mandarin and worked directly with tea farms to produce his own private label pu-er tea cakes. Tonight he will be serving a selection of Puerh tea he has been again in Taiwan for more then 5 years.Whethere you are coming for the Northwest tea festival to get tea drunk, or just looking for a relaxing evening, this is something not to be missed if you are seeking a high level Puerh tea expeeince and adding one or two rare cakes to your collection. Rare and limted tea will be avaible for purchase.
Details
Start:
October 01, 2016
End:
October 01, 2016
Where:
McIntosh Tea Room 3034 Northeast 178th Street
Lake Forest,
California
United States
Phone:
Event Type:
Food & Dining
Ticket Price:
By submitting this comment you agree that your personal information will be made public.